I had another post planned for today. I actually had most of it written and was going to put it up this afternoon. Then I sat down to read my Bible for a little encouragement this afternoon. And I read this: "The Lord is gracious, and full of compassion; slow to anger, and of great mercy. The Lord is good to all: and his tender mercies are over all his works." Psalm 145:8-9.
Now OBVIOUSLY, I'm not God. (Just thought I'd clue you in there!) But we are supposed to be like Jesus, right? What would change in my home and in the people I influenced if I behaved just a little more like these verses describe?
If I were to be gracious with others. Gracious means "favorable, kind, excellent." If I were to extend kindness to others. If my work offered excellence.
Full of compassion- It's easy to be compassionate with myself. "Oh, you poor thing, nobody has it as bad as you do." That's called a pity party, by the way. But if I were to really feel for others. Put myself in their shoes and understand, as much as possible, what their life is like. Could I offer compassion to the teenager struggling with things that can appear insignificant to adults? Could I offer compassion to a child whose feelings have been hurt? Maybe I would pray more for other people's needs?
Slow to anger- I always say that it's hard to make me mad. And I think that's true about the big things. But there are some little things that can drive me up the wall so quickly. And they are things that don't matter. Couldn't I let those go?
Of great mercy-Give what's not deserved. One thing I have noticed over and over about God while reading my Bible is that He is not stingy. He is a God of abundance! Could I not overflow with mercy? Instead of judging and condemning, couldn't I pray? Can't I repay good for evil?
Good to all- Wow! That includes that lady that drives me crazy because I don't think she takes care of her kids. That includes my husband when he works late all week. That includes my child when he won't nap and is grouchy.
Tender mercies are over all his works- What characterizes what I do? If someone described me in three words what would they say? I don't think I'm brave enough to ask anyone. But that's a good question to consider.
I don't mean that we should never speak the truth in love. Or that we shouldn't discipline our children. But we are so quick to extend the negative instead of allowing God to love others through us.
God's Word is so challenging. I am memorizing these verses because I don't want to forget what I'm learning here. And I want to apply it; the Bible has a transforming power!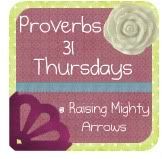 >