If you remember, we moved to our new house at the end of October! And we are totally in love with the place! I am so thankful for all that God has blessed our family with! But this also means we have extra space! And extra space needs cleaning! So I have modified our cleaning schedule to fit very nicely with our lives.
Monday:
Cleaning: bedrooms, sweep the whole house
Laundry: colors and delicates
Tuesday:
Cleaning: bathrooms
Laundry: Micah's and towels
Wednesday:
Cleaning: kitchen and laundry
Laundry: sheets and whites
Thursday:
Cleaning: living room, hallway and entry
Laundry: colors, if necessary, ironing
Friday:
Cleaning: any small jobs that need done
Laundry: typically none
Saturday and Sunday:
I usually only cook on these days. I will take care of things that come up but I plan to spend this time with our family.
I still meal plan for two weeks at a time and grocery shop every two weeks. Typically I go to the store on a Monday or Thursday morning. I usually have to spend no time worrying about what needs to be done or when I'm going to do it! That's very freeing to me and worth the time adjusting the schedule when necessary.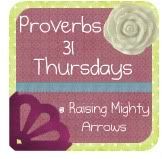 >