I love eating almost as much as I love cooking. Ok, probably as much as I love cooking. But I still like the occasions when I get to eat and not cook! We ate with some friends this past Friday and had a Mexican feast. I felt like I should write "fiesta" there :) We have a great Mexican restaurant in town and they make some delicious nachos! Well, my friend Lesley is awesome and she learned to make them on her own. They are amazing!
She marinated her meat overnight and it was wonderful!
Marinade:
Combine
1/4 cup oil
1/4 cup water
juice of one lime or 1 tsp. orange juice
Add
1 1/2 tbsp cumin
1 1/2 tbsp chili powder
1 tbsp. garlic salt
1 tsp. minced garlic.
Mix well.
Add 1 pound beef strips and 1 pound chicken strips and let sit overnight or at least 2 hours.
Saute meat in batches until browned and cooked through. (If you don't do it in batches your meat is going to steam instead of saute. It won't have a nice crisp texture on the outside.)
You're also going to need
1 green bell pepper, sliced
1 onion, sliced
1/2 lb. mushrooms, sliced
1 tomato, cut into chunks
Saute on griddle (fighting the kitchen equipment envy!) or in saute pan until crisp-tender.
She used the new Velveeta Queso and it was really good. She said she might try the actual queso cheese next time because the Veleeta does harden after a short while. Still tastes delicious though!
1/3 block cheese
1/4 cup milk
Mix together and melt cheese in microwave, approximately 2 minutes. Stir occasionally.
Nice closeup of the meat and veggies. Hungry yet?
Last, but not least, you're going to need nacho chips! You'll have to decide how many! Add meat and veggies to the chips and top with cheese! Now you have your own Mexican fiesta!
Ever noticed how your clothes smell funny after you've been in a Mexican restaurant? Well, ours did after this too. That's success in my book!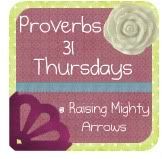 >